Spurrlow Tour - (1968 - 1969)

Page #1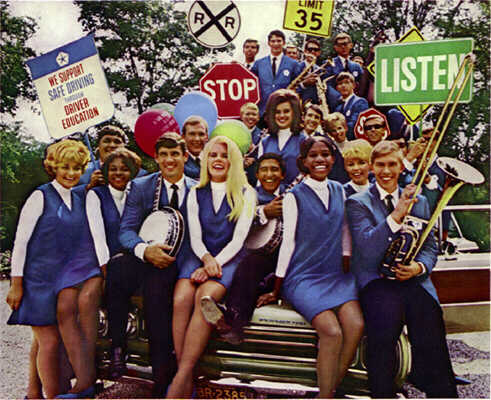 1968-69 Chrysler Spurrlows Publicity Photo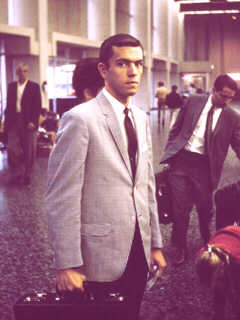 On August 11, 1968, I departed from the
San Francisco International Airport and
headed for Detroit, Michigan where I would
join up with 39 other college-age singers,
instrumentalist and tech crew from all
across the country, to travel as the sound
engineer with a group called the Spurrlows.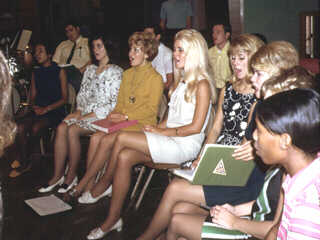 Rehearsal camp was held at
Alma College in Alma, Michigan
where for several weeks our
days and nights were filled with
rehearsals, rehearsals and more
rehearsals!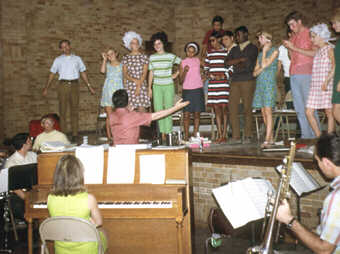 Singers and band members
had just two weeks to learn
the music and choreography
for 9 months of high school
assemblies, evening church
concerts and special shows
called Splendors. Our first
real concert was scheduled
for September 3rd in Detroit
where we would perform for
the president of Chrysler.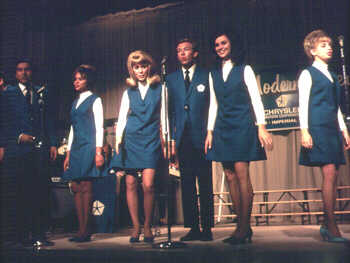 August 28th dress rehearsal
for the new high school show,
"Music for Modern Americans".
This 45 - 50 minute, fast-paced,
musical program sponsored by
Chrysler, supported safe driving
thru driver education and traffic
safety. Soon we'd embark on a
tour that would include over 500
high school assemblies, usually
three or four per day, in two or
three different high schools.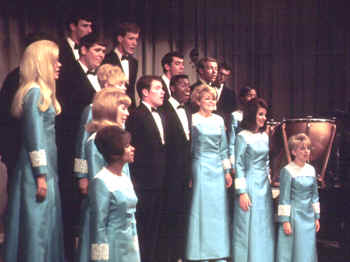 In addition to the hectic
daytime concert schedule,
we were also booked to
perform 250 evening and
weekend church concerts
and Splendors from the
smallest of churches to
some well-known places
like Constitution Hall, the
Gator Bowl and the
Anaheim Convention
Center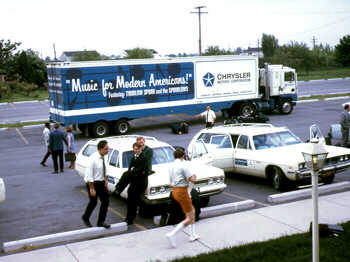 On September 2nd we boarded
our cars and left Alma College
and headed to Detroit for our
very first concert. We traveled
in 4 station wagons, a Chrysler
New Yorker, a '69 Charger and
a large truck that carried all our
staging, sound equipment and
clothes. On this 1968-69 tour,
we were scheduled to travel to
more than 40 states and drive
more than 50,000 miles.